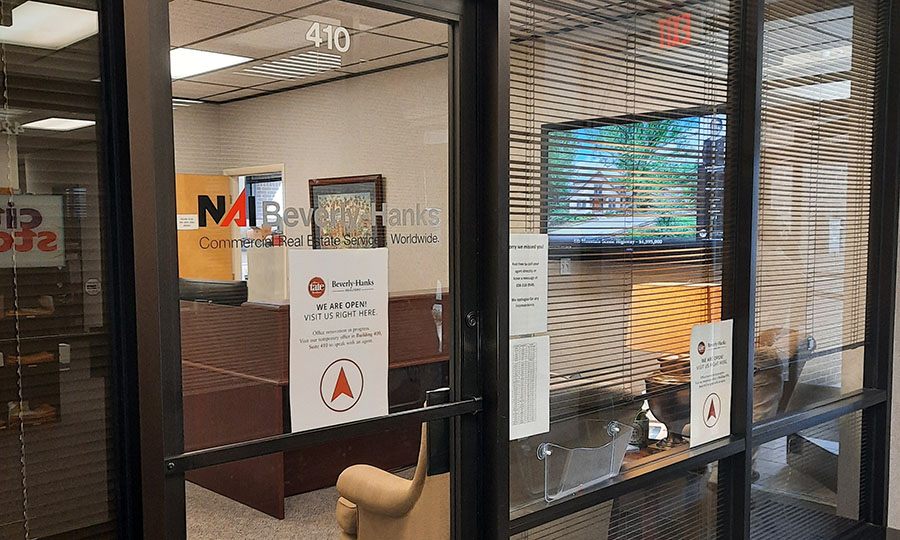 Starting this month, Allen Tate/Beverly-Hanks' downtown Asheville office is undergoing renovations. While construction is affecting where some agents are doing business, it is not affecting the quality of the business we do—especially here at NAI Beverly-Hanks.
Here's what you need to know about current office renovations.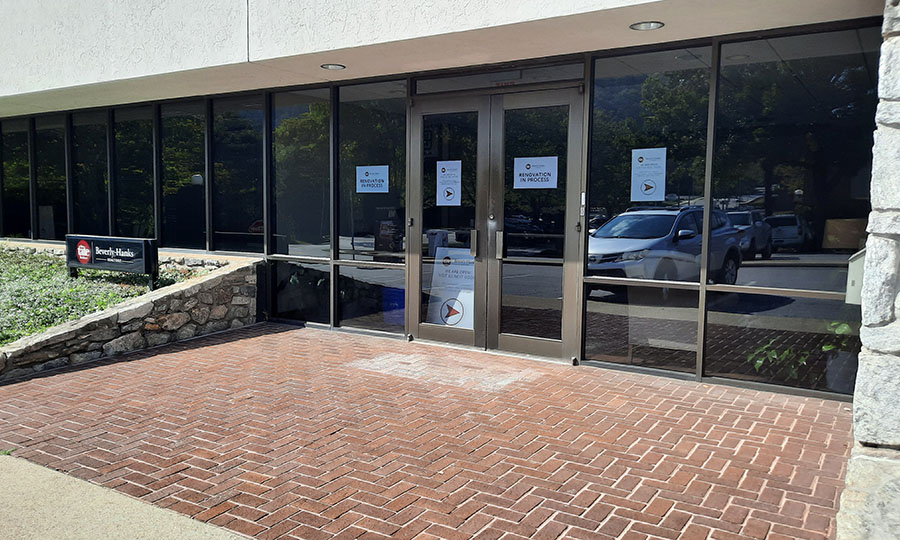 What's Happening with These Office Renovations?
Our residential partners at Allen Tate/Beverly-Hanks have officially kicked off an exciting rejuvenation plan for their downtown Asheville office! Over the next few months, the space will be thoughtfully rebuilt in order to create great work spaces and increase opportunities for interaction, collaboration, and creativity.
Next spring, Allen Tate/Beverly-Hanks residential agents and staff will move back into the updated office space. At that time, NAI Beverly-Hanks agents will join them in a newly dedicated wing of the office. The overarching goal is to reunite the downtown Asheville residential and commercial brokerage operations, marketing team, and relocation departments all under one roof to better serve our clients from one location!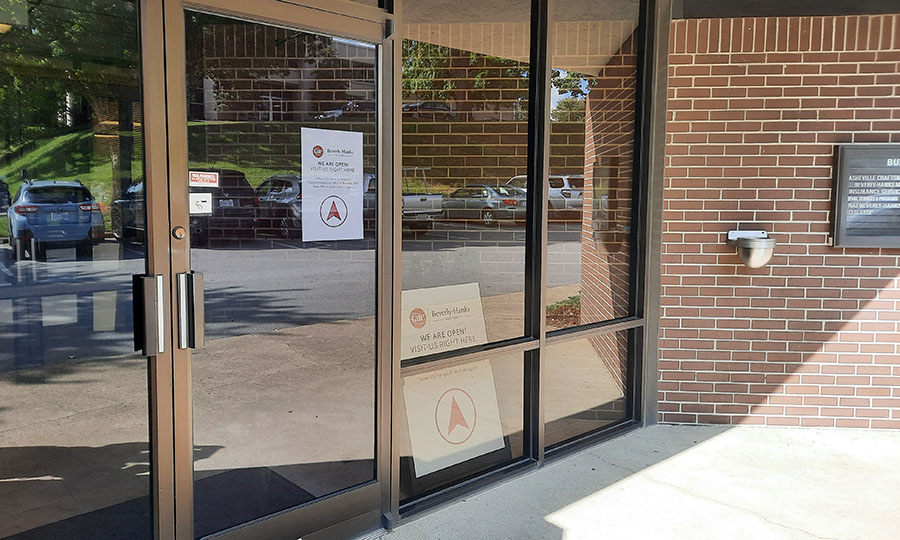 Where Can You Find NAI Beverly-Hanks Agents Right Now?
Good news: The NAI Beverly-Hanks office is remaining in place during construction! You can still find dedicated commercial real estate assistance from our office suite at 410 Executive Park.
During construction, some staff and residential agents will be joining our commercial agents in Suite 410. And to further make it easier for you to find the commercial real estate help you need, all renovation directional signs point you directly to the NAI Beverly-Hanks suite!
Come by this fall and see us!
Begin Working with NAI Beverly-Hanks Today!
Our deep local roots provide us with unrivaled expertise in Western North Carolina's commercial markets. Our affiliations with NAI Global, the Society of Industrial & Office Realtors (SIOR), Certified Commercial Investment Members (CCIM), and the International Council of Shopping Centers (ICSC) enable us to extend our services to companies and investors throughout the nation, as well as internationally. This direct and purposeful contact with other markets allows us to assist our clients with quicker, more efficient acquisition and disposition of commercial real estate.
Are you ready to begin working toward your commercial real estate goals? NAI Beverly-Hanks continually strives to be the best in the business and provide you with the expertise you need. Contact us today to speak with an NAI Beverly-Hanks agent about your commercial investment goals.