Commercial Real Estate Insights
Sustainability is a key theme in our city, and it was a hot topic for 2023's quarter three. Additionally, several transformative projects and initiatives are set to shape the future of the city.
One of the most significant developments was the approval of "Project Aspire" in Downtown Asheville. A collaborative effort between the First Baptist Church of Asheville and the YMCA of Western North Carolina, this project aims to create a walkable urban village that addresses various community needs. According to the YMCA's website, Project Aspire is "a bold and unprecedented project" that will provide affordable workforce housing, early childhood development, and education facilities, as well as promote health and well being. What sets this project apart is its strong emphasis on sustainability, with a focus on implementing sustainable building systems, creating accessible green spaces for the public, and enhancing pedestrian connections. It's a testament to Asheville's commitment to both community development and environmental responsibility.
Asheville is also making strides toward a greener future with Blue Horizon's Renewable Energy Plan. The goal? To transition Buncombe County to 100% renewable energy by 2042. This ambitious plan is a testament to the city's dedication to combat climate change and reduce its carbon footprint.
Another noteworthy topic that has been reignited in Asheville is "Missing Middle Housing." According to the city's website, "missing middle housing refers to housing types such as duplexes, triplexes, or townhomes, which have largely been absent from the residential housing market for the last 70 years." The discussion around reintroducing these housing options aims to provide more diverse and affordable housing choices for Asheville's residents.
In addition to these transformative initiatives, Q3 2023 also saw the arrival of several new businesses to the Asheville scene. Salt Face Mule Brewing Co, Thrive Coworking, and Botiwalla by Chai Pani are just a few of the exciting additions. These businesses not only bring unique offerings but also contribute to the economic growth and vitality of the city.
Asheville continues to be a shining example of a community that values sustainability, innovation, and inclusivity. With Project Aspire, Blue Horizon's renewable energy plan, efforts to revitalize housing options, and a thriving business landscape, the third quarter of 2023 saw a period of growth and positive change to our city.
Info from: YMCA, AVLToday, City of Asheville website
Q3 2023 Commercial Sales Activity Review:
6 Industrial Transactions for $42.6 million
13 Office Transactions for $10.1 million
28 Retail Transactions for $39.8 million
6 Multi-family Transactions for $29.1 million
25 Land Transactions for $24.6 million
Q3 2023 Commercial Lease Activity Review:
10 Industrial Lease Transactions, Vacancy Rate of 2.7%
37 Office Lease Transactions, Vacancy Rate of 2.8%
43 Retail Lease Transactions, Vacancy Rate of 2.0%
All information represents 2023 data as provided by CoStar for the region.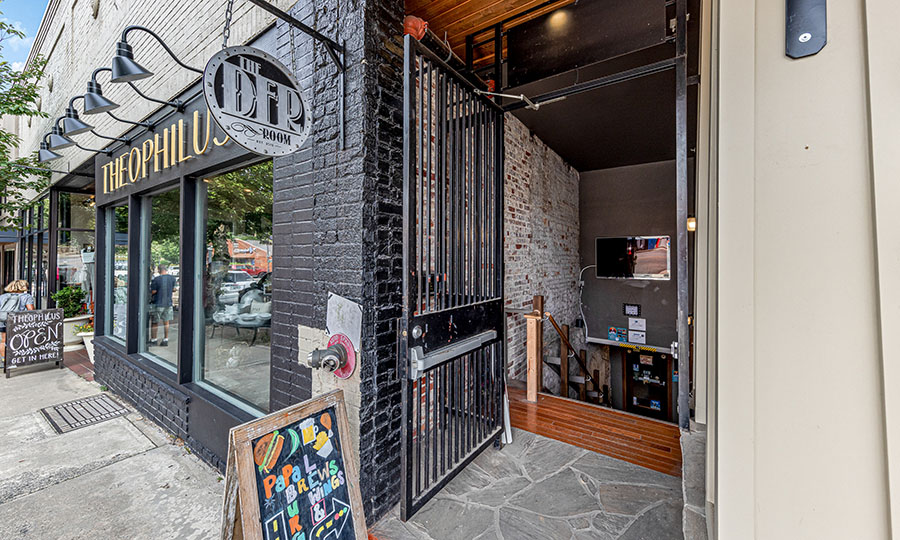 About the Featured Listing
36 & 44 E Main Street in Brevard
MLS# 4053486 | 22,683 SF | $2,925,000
Listed by: Chris Mansfield
Don't miss this rare investment opportunity in downtown Brevard, featuring two fully occupied buildings with five stable, long-term tenants. The properties are centrally located and have excellent Main Street visibility, signage, and foot traffic. Both buildings were modernized in 2014 for improved functionality, aesthetics, energy efficiency, and safety. The investment has been well-managed and maintained over the years, making it a valuable opportunity to confidently invest in the core of Brevard's vibrant city center and take part in its incredible long-term community growth.
All real estate is local. In order to make confident real estate decisions, it is important for you to have timely and neighborhood-specific information. For more information about our commercial real estate market, ask your NAI Beverly-Hanks agent or click here.