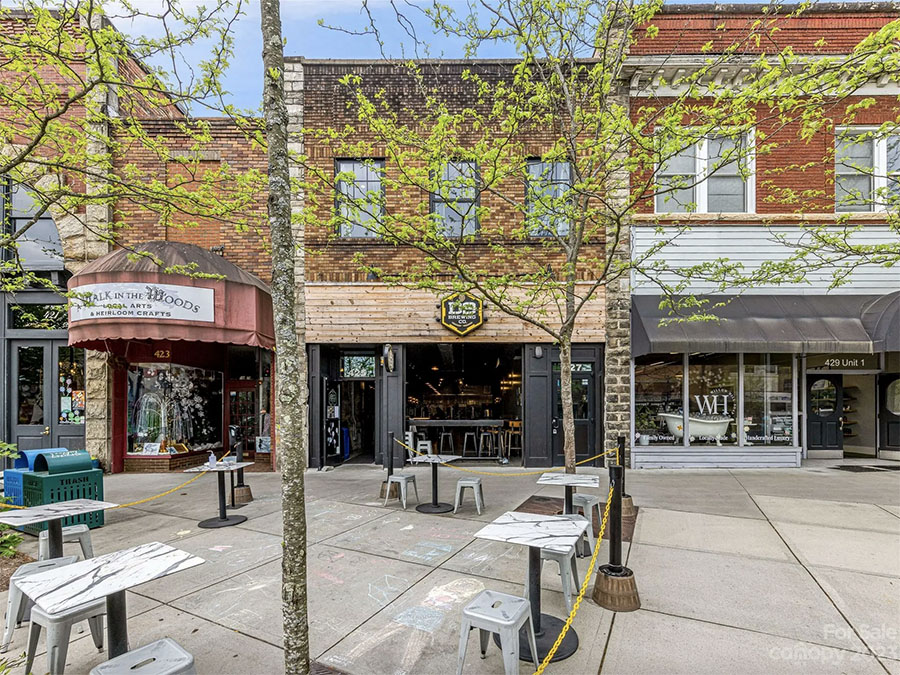 Commercial Real Estate Forecast
New commercial developments and revitalization projects are taking shape across the urban landscape. Downtown Asheville, in particular, has seen a surge in demand for office space, retail stores, and dining establishments. Quality of life in the Blue Ridge, coupled with a thriving tourism economy and supportive business climate, continue to create opportunities for local entrepreneurs and national businesses seeking to put down roots.
Creative business concepts and fresh spaces for community join the local landscape through re-invigorated and inspired commercial spaces. Highlights include The RAD Brew Co., The Hound, There There, The Restoration Hotel, and Regina's restaurant, just to name a few.
Mixed-use development plans are also keenly on the radar for locals and would-be buyers in the residential sector. A commercial project taking shape to support the lack of local housing inventory is a 237-unit development in the River Arts District at 146 Roberts Street. The project will feature 16,800 square feet of retail space and a blend of affordable and mixed-income rentals.
The local business ecosystem remains deeply supportive of entrepreneurs. Supporting the rise of high-growth start-ups, commercial projects, and connectivity to an increasingly specialized workforce is Venture Asheville, an initiative of the Economic Development Coalition for Asheville-Buncombe County and the Asheville Chamber of Commerce. With the mission to create a "world-class start-up city" Venture has assisted more than 30 projects and raised over $52 million in capital.
Continued demand and growing resources for the business community bode well for the commercial sector heading into the second half of the year.
Q2 2023 Commercial Sales Activity Review:
11 Industrial Transactions for $44.5 million
14 Office Transactions for $14.8 million
25 Retail Transactions for $38 million
4 Multi-family Transactions for $81.1 million
21 Land Transactions for $19 million
Q2 2023 Commercial Lease Activity Review:
13 Industrial Lease Transactions, Vacancy Rate of 4.6%
36 Office Lease Transactions, Vacancy Rate of 2.7%
18 Retail Lease Transactions, Vacancy Rate of 1.4%
All information represents 2023 data as provided by CoStar for the region.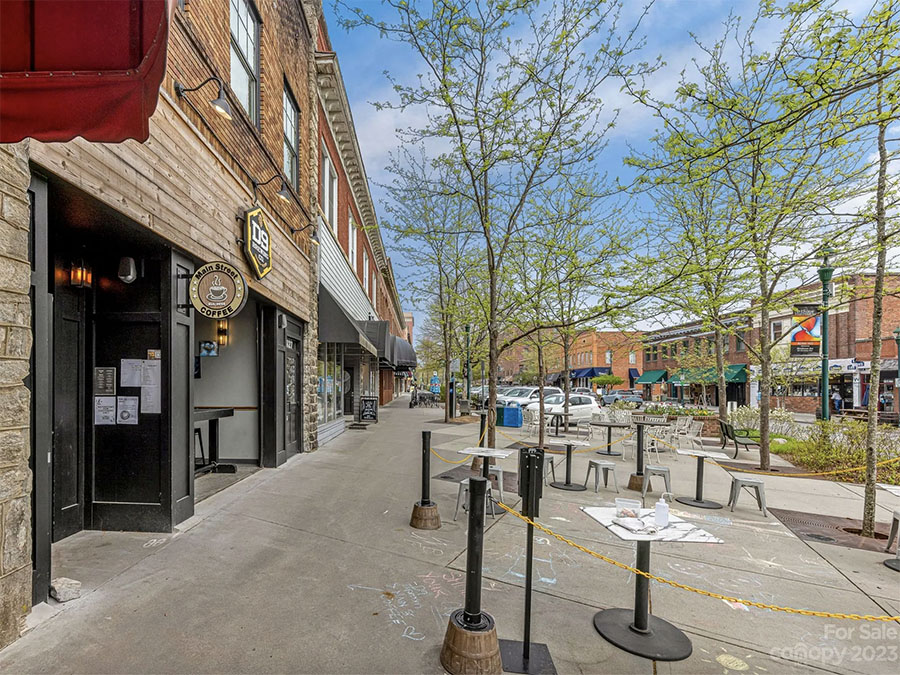 About the Featured Listing:
425 N Main Street in Hendersonville
MLS# 4018483 | 0.07 Acres | $1,300,000
Currently housing the D9 Brewery, this is an expectational investment property located on N. Main Street in Downtown Hendersonville. The property boasts a prime location on a bustling street, ensuring maximum exposure and foot traffic. Additionally, the investment comes with a long-term client with a secured lease with around a 7% CAP rate. Adding to its allure, the building has undergone a comprehensive upfitting in the past two years.
VIEW THE LISTING | TAKE A 3D TOUR
All real estate is local. In order to make confident real estate decisions, it is important for you to have timely and neighborhood-specific information. For more information about our commercial real estate market, ask your NAI Beverly-Hanks agent or click here.