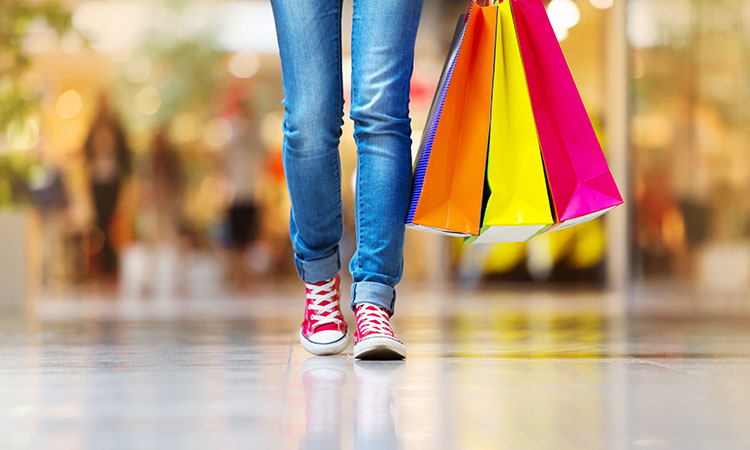 One of the strongest features of our economy is the retail sector. However, after a series of disruptions—think: shifts to online shopping, national health and economic crises, ongoing climate migration—retail companies large and small have struggled to redirect their sales models and stay afloat.
Underlying it all are the investments many have in retail real estate. Will these greater disruptions force shifts in the way retail investments are made? And if so, by how much?
If you find it challenging to stay ahead of trends in retail real estate, we can help. Here are three numbers that answer all your questions about retail real estate right now.
How Big is the U.S. Retail Real Estate Market?
The "size" of retail real estate can be measured in two key ways: square footage and value. According to CoStar data, the combined value of all commercial real estate assets in the United States is around $20.7 trillion dollars. Of the four major asset classes, retail space and price falls roughly in the middle. Retail commercial properties encompass 14,040 million square feet at an average price of $207/SF. That gives retail real estate in the U.S. a total value of $2.9 trillion—more than industrial ($2.4 trillion) but less than office ($3.2 trillion) and multifamily ($3.8 trillion).
The COVID-19 pandemic and ensuing economic crises issued a huge hit to retail businesses. However, compared to 2018 figures, retail real estate has seen "its biggest revival in years," according to The Wall Street Journal. In 2018, the sector was estimated at a value of $2.4 trillion.
What is the Future of Retail Real Estate?
As noted from the numbers above, the retail real estate market is growing at 3.8%! Despite a long-term downturn in shopping malls, followed by "the pandemic-induced downfall of strip malls and shopping plazas". Despite the surge in online shopping which has instead buoyed the industrial sector. And despite huge shifts in consumer demands.
Luckily for investors, retail represents the most diverse category of commercial real estate—encompassing businesses from cat cafes to luxury home goods to dry cleaners. The demand for certain goods and services may wax and wane, but consumer demand for locally accessible products will never disappear. In addition, many retail leases are net leases signed for a minimum of five years, meaning the tenant will bear the majority of costs—not the investor.
Moving forward, retail remains a healthy investment, provided portfolios account for a rising demand in multichannel options and immersive experiences. The future of retail could rely on property owners willing to invest in smart buildings and responsive spaces, including mixed-use developments. Forbes adds, "investors would be wise to focus on optimizing local markets as opposed to individual locations." 
While the future is always uncertain, wise investors remain confident that as they work to respond to the future of retail trends, their retail investments will respond in kind.
What's the Going Rate for Retail Real Estate in the Asheville MSA?
If this outlook has you curious about investing in retail properties, the next step is to understand the local Asheville MSA market. According to the Year End 2022 NAI Beverly-Hanks Market Report, retail transactions were down by almost 50% for the year—$39 million compared to $65.9 million in 2021.
Leases were similarly down, but vacancy tells a slightly different story. Retail leases for 2022 totaled 24, compared to 48 in 2021. However, compared to the national total retail vacancy rate of 4.2% at the end of the year, Asheville MSA's vacancy rate of 1.8% is looking really healthy.
In fact, Asheville recently received top marks in an analysis of economic and commercial market health across the country. NAR ranked Asheville as one of the nation's "Top 16 Commercial Real Estate Markets". The index cited office, industrial, and retail vacancy well below the national average. Overall, the Asheville commercial real estate market remains a stable investment against volatile financial markets!
Ready to Invest in Retail Real Estate?
NAI Beverly-Hanks continually strives to be the best in the business and provide you with the expertise you need. Contact us today to speak with an NAI Beverly-Hanks agent about finding the perfect retail spaces for your commercial investment goals.